The Florist on The Hill started out in a family home and garden on a hill.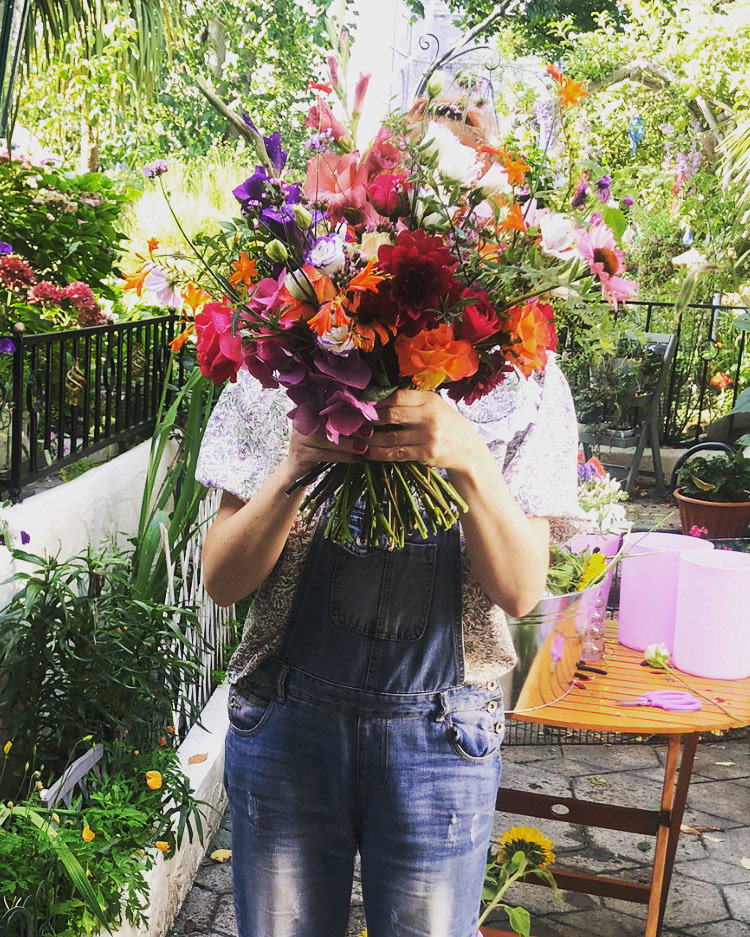 ​​​​​​​
My family have lived in this house for over 100 years. My Great-Aunt Mona was born in this house and looked after the garden since the late 60's when my great grandfather died. In 2017, my grandmother, Nono (Nora) died leaving my family and me completely heartbroken. I was extremely close to her and I took her passing very badly. Mona went from being in the garden all day to being in the house all day, taking over my grandmother's role. Her beloved garden started to become very tired and a bit unloved. I started planting a few flowers and shrubs, just to take the tired look from the garden. I wanted to do it for Mona and, to try and find a space where I could work through crippling anxiety, and try to deal with my grief. 
Slowly, the garden started to come back to life, Mona was happy, and for the 1st time in years, I felt I was getting back to myself. I didn't realise, as I was nurturing this garden back to life, I was nurturing myself too. As time passed the garden has come back to life and is bursting with colour. 
In 2021, I was selected to be part of a show on RTE1, called  'Ireland's Garden Heroes'.  The most surreal and amazing experience. I'm so grateful I shared this experience with my wonderful Aunty Mona. On the day of filming, I was also growing my cousin, Janes's bridal bouquet. This garden was a huge part of our childhood and I wanted her flowers to be grown from the very soil in the garden. Growing and arranging her bouquet, ignited something in me. I wanted to do this all the time!
Since then, I've collected hundreds of bulbs and seeds to begin growing more cut flowers, so I can continue creating bouquets and floral arrangements grown in our garden.  I also received my Diploma in Floristry, while planning & making my dream business a reality. My aim is to grow the vast majority of the flowers I use. To create unusual arrangements from lots of different flowers, all bespoke, and truly unique. 
My skills and 
background as a Visual & Creative manager, for over 15 years - for large Hugh street chains, has crossed over into my floristry work - I don't just design flowers, but can help style your whole wedding and event !
Thank you for visiting my website, please get in touch for any enquiries.